Terrace panels
Your dream terrace!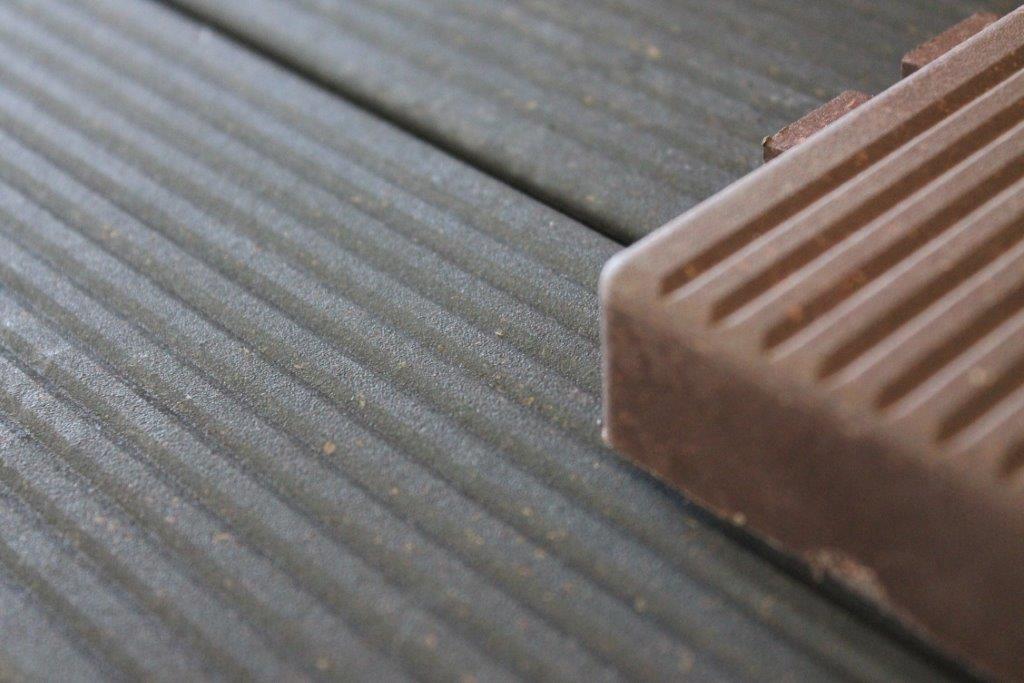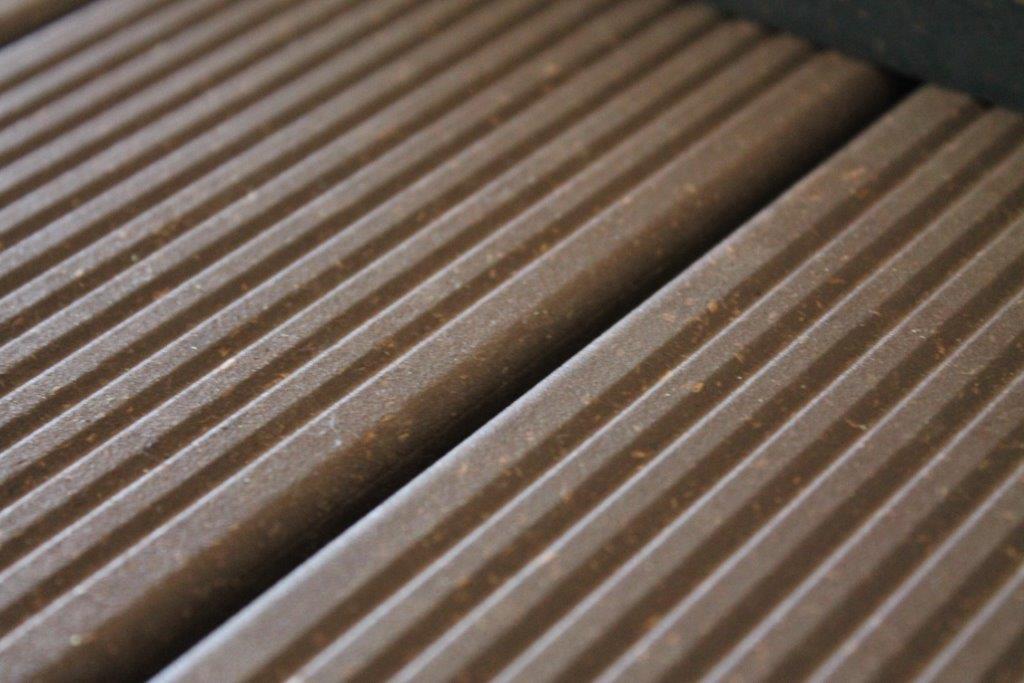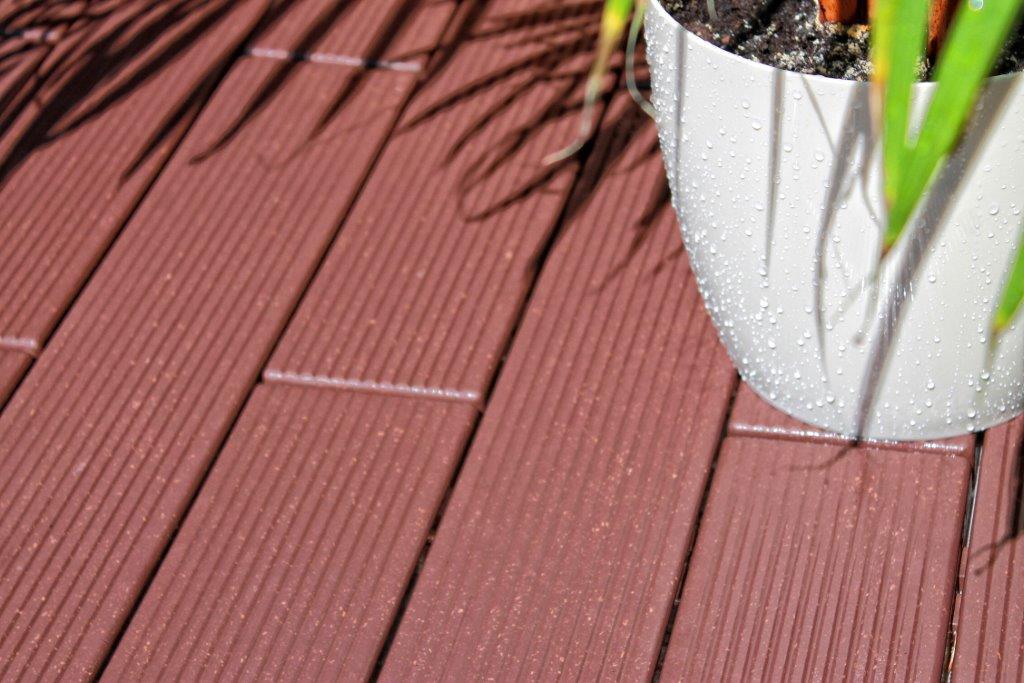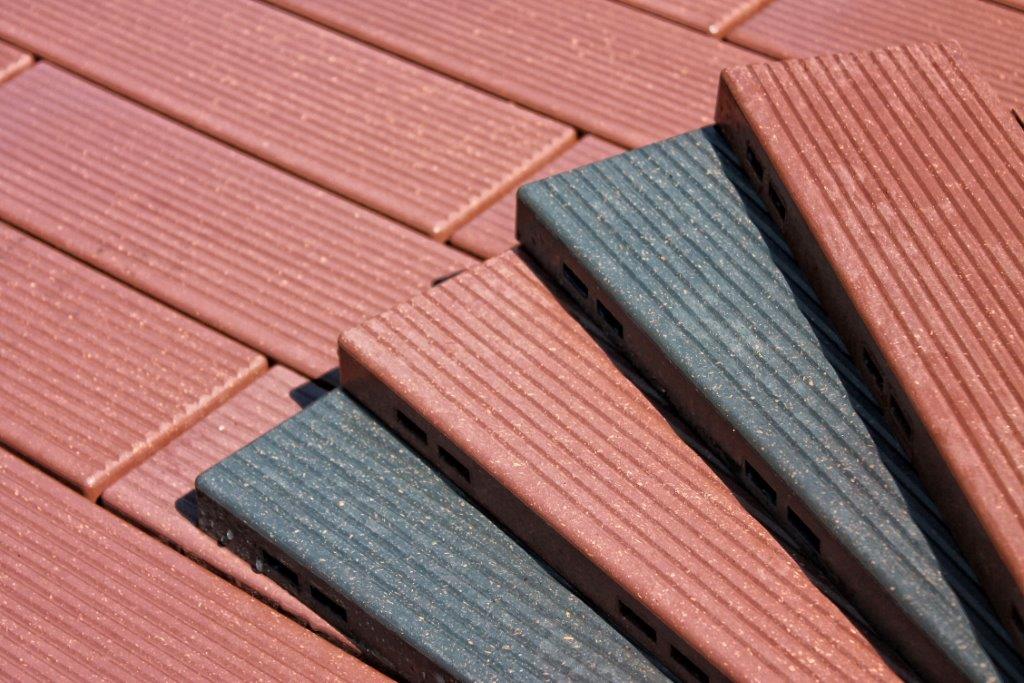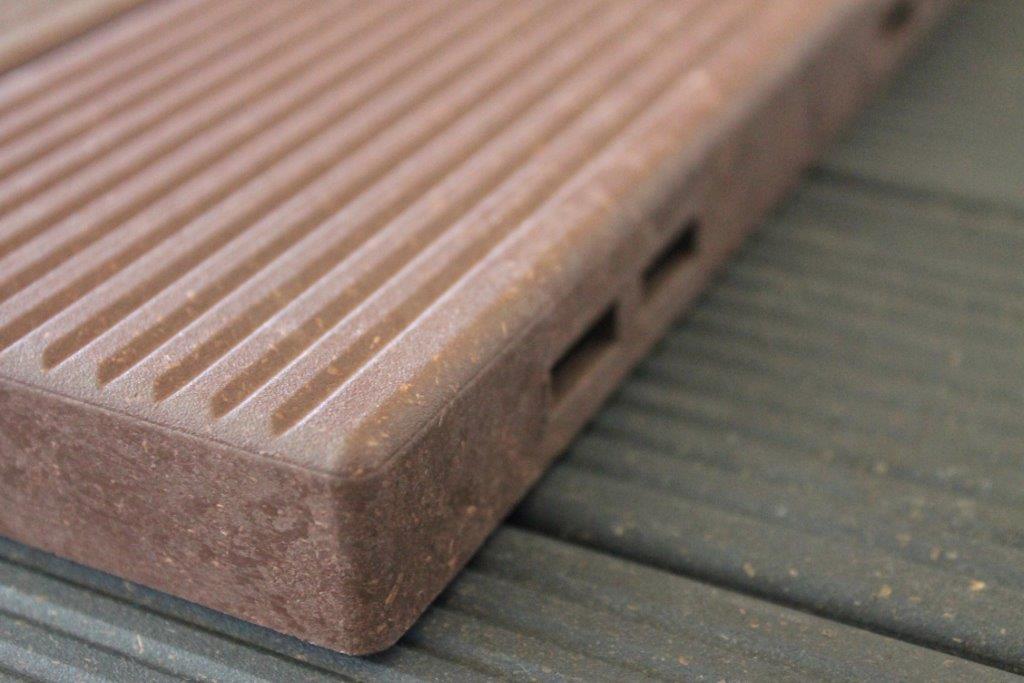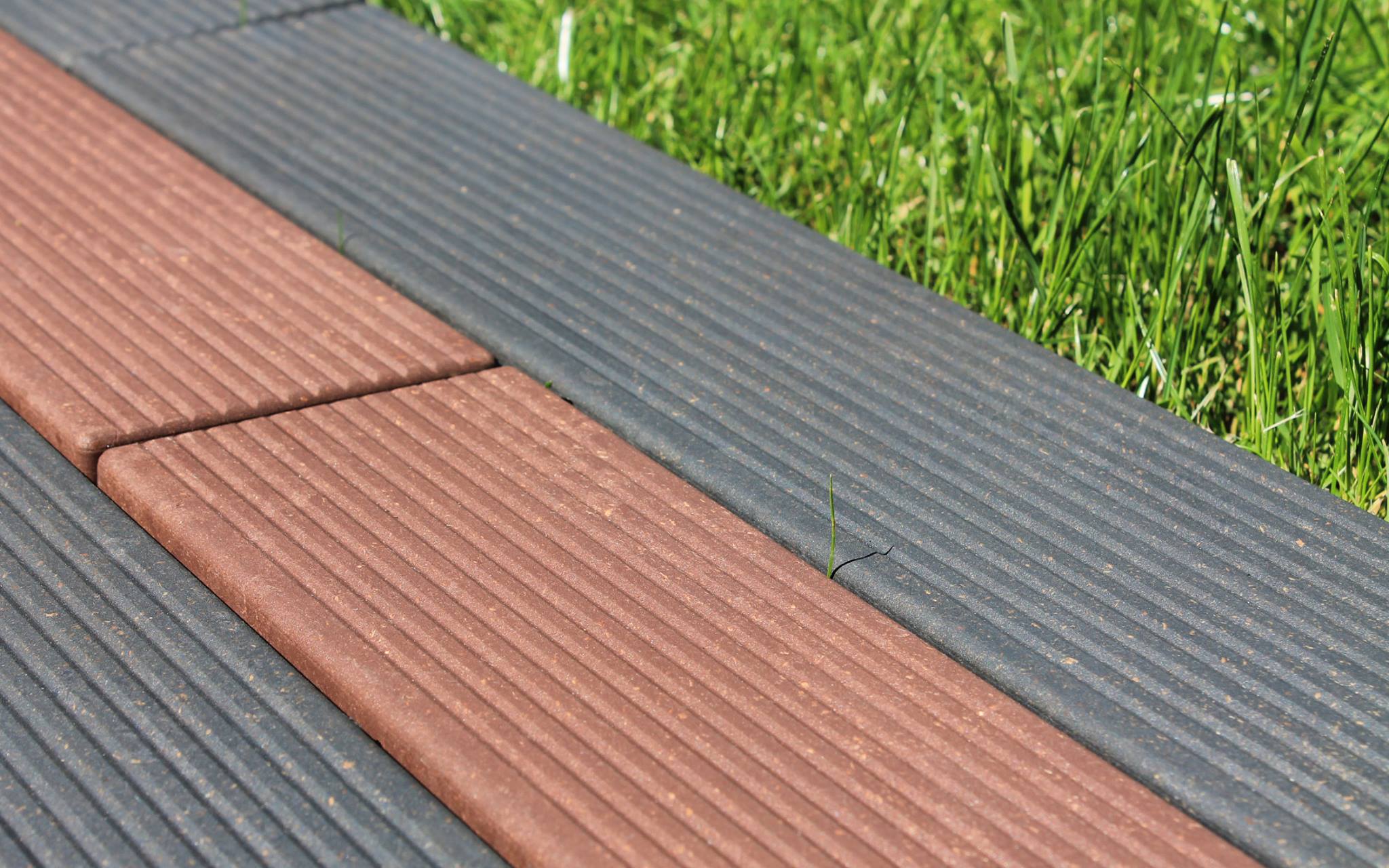 A WPC terrrace panel is a product made of wpc (wood plastic composite). It consists of: natural wood fibers, PP plastic polymer and a glass fiber that is an additive stabilising a construction of the panel.
The panel is environmentally friendly and 100% recyclable.
The raw material used for its production makes the panel weather-resistant and, in contrast to wood,
it doesn't need any maintenance.
Thanks to its simple fastening system, an installation of the panels is easy and quick. Thanks to its non-slipping surface, use of the arranged panels is safe. Moreover, the additional rubber washers eliminate an effect of a thud while walking on the arranged surface. The colours are being created by a colouration of a mass, from which the product is made. Therefore, there is no risk of ripping the coloured surface while exploitation.
CERTIFICATE
WPC terrace panels offered by us have a Hygienic Attestation
STANDARDS
The panels have been tested at the Institute of Building Technology and meet the PN-EN 15534-4: 2014 standard.
WPC terrace panels are being installed alternately by fastening them by a clip system. The clip system is a solid element of panels, by putting clips of one panel in the holes of an alternated panel. This system is being arranged from long elements 50 x 10cm and short elements 25 x 10cm. The short panel in an end covering panel.
We offer also covering panels that end the surface by side. These panels do not have any holes or clips on one side. Moreover, we provide rubber washers for the panels. While installation of the panels, the rubber washers are being put selectively on internal part of a panel. In order to provide services at the highest level, we use cookies. Using our site means that they will be placed on your device. You can change your browser settings at any time. More in the privacy policy tab.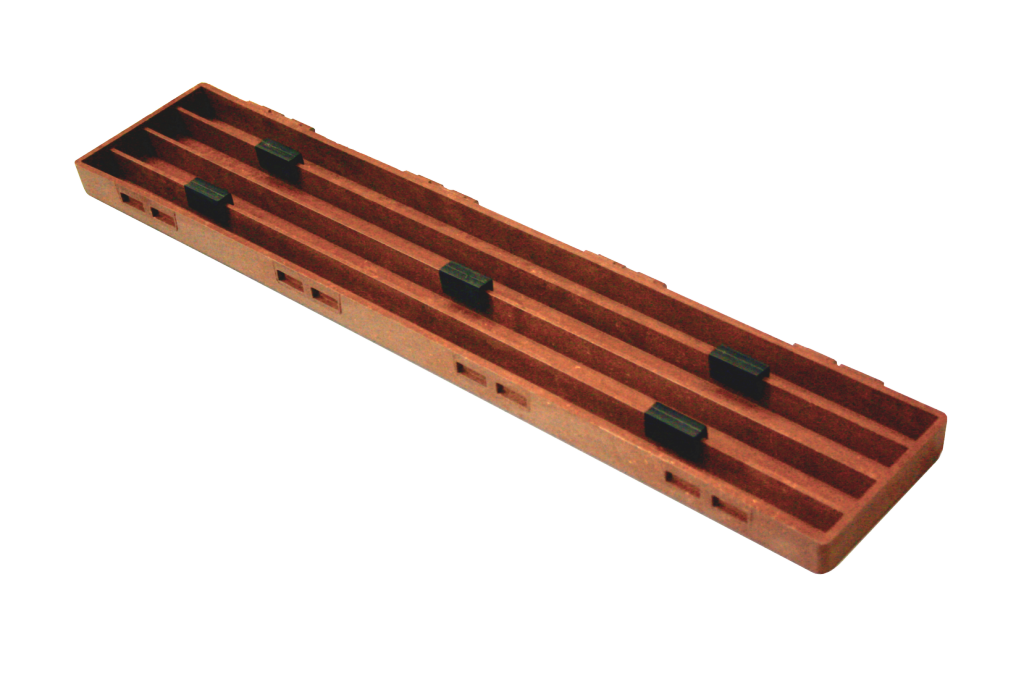 "UNILOKAT PRZEMYSŁAW STRUS"
Robert Jerzy Strus
Uścikówiec 7,
64-600 Oborniki
Contact
Phone number: +48 512 304 704 email adress: wpc@paneltarasowywpc.pl